TB-70S
Item No.: TB-70S
Hydraulic two thread rolling machine advantages. The product is stable in size and high in precision. For the mass production of precision screws, there is a fixed type thread rolling machine and rolling type thread rolling machine. Both types can be equi
Machine details of TOBEST TB-70S

Download
INQUIRY
Description






Advantage of our TB-70S
1.combine dual-row needle bearing and cylindrical roller bearing for machine spindle to guarantee the precision and rigidity.
2.The main spindle is driven by Grinding gear box,which can realize high torque drive,smooth transmission,changing speed easily.
3.Adopt sandwich plate value for hydraulic system,for feeding smoothly,beautiful appearance,stable performance.
4.Machine has rigid structure and strong output.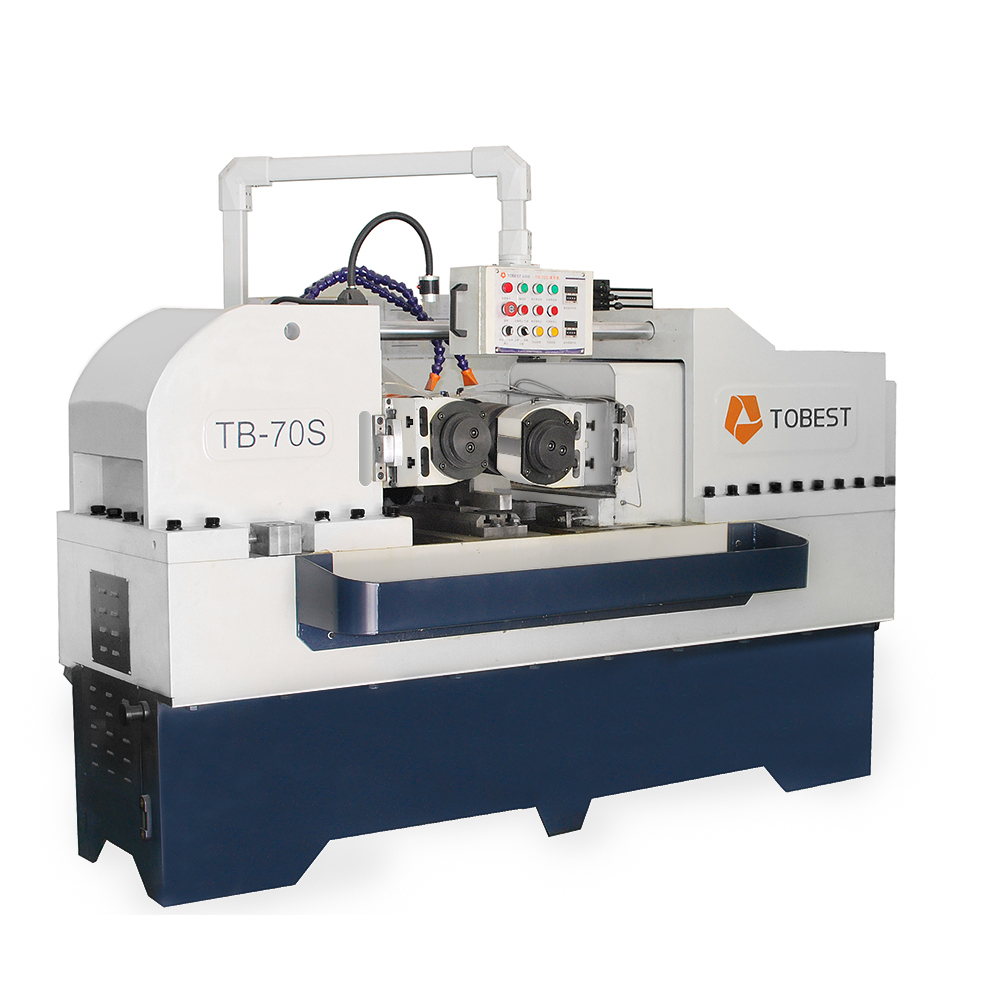 Diameter for the threads rolled
φ10-φ80/mm
Range of pitch rolled
0.8-14.0P
Max.length of thread rolled
In feed or Thru feed
Spindle speed
10-65rpm (variable speed)
Outside diameter of rolling die
φ200-φ270mm
Inside diameter of rolling die(keyway)
φ100mm
Thickness of rolling die
Gear way
Max. 200 mm
Grinding gear box driving
Output(pcs/min)
5-30(pcs/min)
Main power motor
22KW
Hydraulic motor
7.5HP
Max rolling pressure
80T
Supply voltage
380V
Weight(reference)
7000(KG)